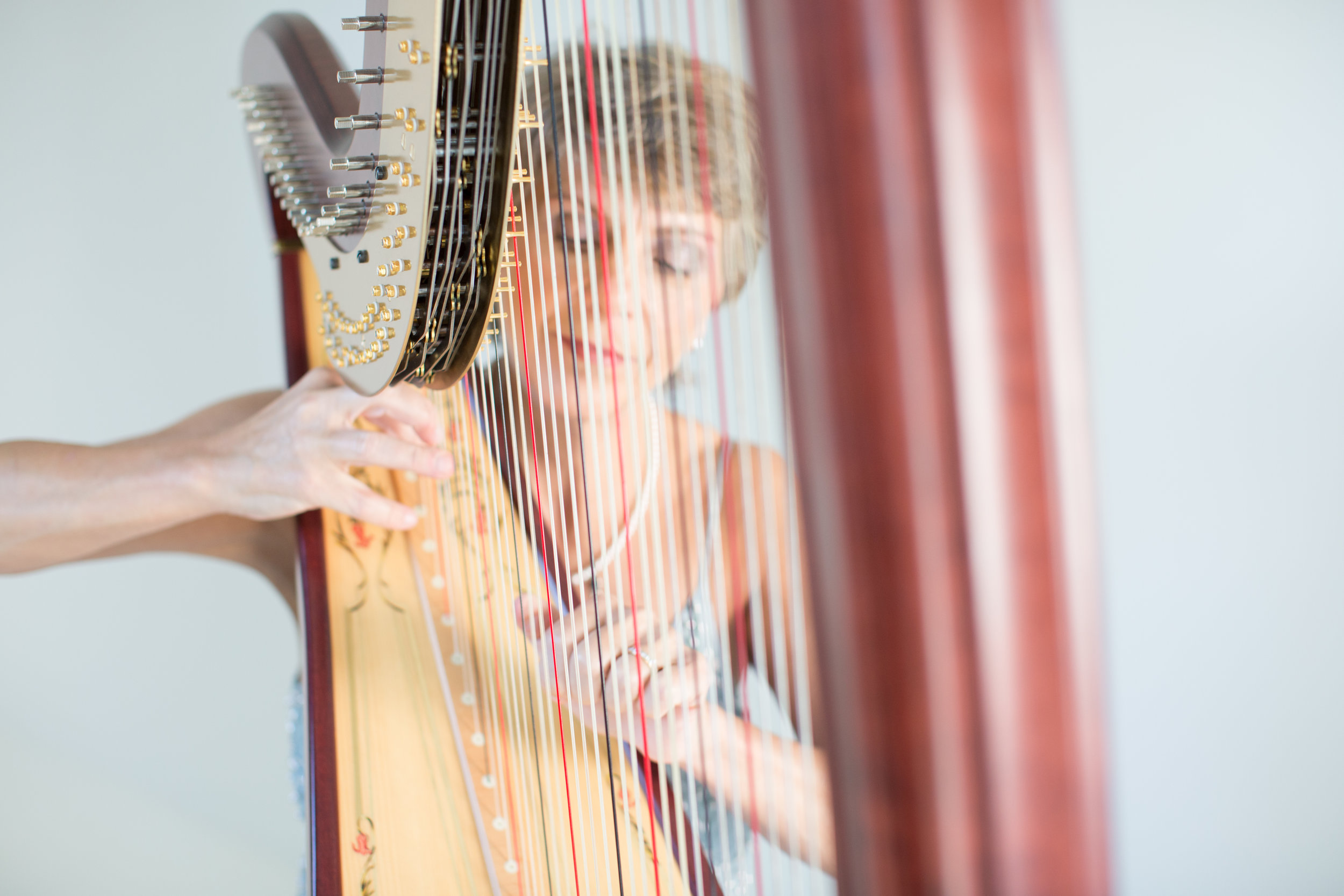 Teresa Mango
The harp is a sophisticated and beautiful instrument that brings a sense of elegance - an atmosphere of special celebration. For any celebration it adds an atmosphere and mood that will set the tone for your special occasion. It makes any event memorable - something that makes a lasting impression. For the concert stage, programs are varied in style drawing upon the extensive repertoire written for the harp and from transcriptions. Every program is carefully thought out and tailored to suit the style and setting of the occasion.
Professional harpist Teresa Mango has been performing as a soloist and in ensembles for over three decades. She is comfortable entertaining guests for intimate gatherings, weddings and corporate functions or performing varied programs in the concert hall as a soloist or in an ensemble. Resident in the Berkshires of Massachusetts, Teresa travels widely throughout MA, VT, CT, NY and NH.
Any of the following ensembles are available on request: Harp/Flute, Harp/Violin, Harp/Voice, Harp/Flute/Violin, Harp/Flute/Cello and uniquely "A Two of Harps" a harp duo that has been delighting audiences with the beauty, power and sensitivity of a harp ensemble.
In addition to her career as a performer and concert artist, Ms. Mango teaches harp to students of all ages. From basic techniques to advanced repertoire Teresa can help you become more comfortable performing on the concert stage or just for own enjoyment. While she teaches in some of the areas best boarding schools and small colleges, Teresa maintains a private studio for students to come and take lessons on the harps she has available.
Let Teresa's, experience and musical flexibility help you choose the perfect music to make your special event a joyous and memorable occasion.